Giving Tuesday with StormCloud Brewery
November 29, 2017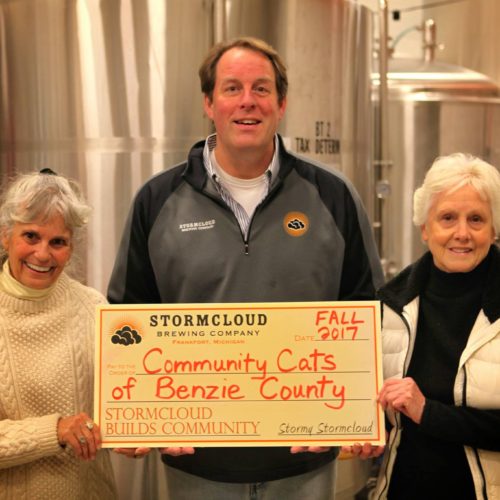 Giving Tuesday was a great success this year. We received a check from StormCloud Brewery after our fundraising event in October.
From the StormCloud Brewery Facebook page:
"In celebration of GivingTuesday, we presented a check to local non-profit Community Cats of Benzie County today. The money was raised during a fundraiser in the pub, part of our Stormcloud Builds Community efforts. A Stormy Tip o' the Pint to Community Cats of Benzie for helping to reduce the number of stray, feral and abandoned cats in our county. And cheers to all who joined us to help support this great organization!"
We are so grateful to StormCloud Brewery for partnering with us to support our important work in this community.